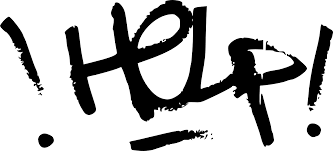 Most people who know me would probably agree I'm not exactly a world class businessman. I'm not the best when it comes to actually selling myself to potential new clients and it's part of my nature to undersell any strengths I have…
And this can be a bit of a problem when you are trying to build up your own coaching business. And it's getting harder for me to ignore the fact that building it up is what I want to do.
It has also been pointed out to me many, many times that I ask all my clients to do things that are difficult, uncomfortable and out of their comfort zone…so why don't I grow a pair and do it too!
So here goes (gulp!) I am going to actually try to do some promotion and tell the world that I can help them with their strength, fitness and wellbeing. And part of this promotion is to gather up testimonials from people who have had some experience of me and my training. I want to use these to show potential clients and help them decide if I can help them or not. I also need a better sales pitch than "I want you to be able to fire me as soon as possible" (I told you I'm not much cop at being a businessman!)
So, if you have had any experience of my training, could you take 3 minutes to write a couple of sentences below and help me pimp myself out? It would be a great help to me and be yet another reminder that I have to bite the bullet, get my s@#t together and get actually make this into a proper living.
Thank you…