This weeks session was an aerobic one.  Mostly easy stations, but the aim was to…
"just keep moving".
Shuttle Runs (10 lengths)
Star Jumps (holding dumbbells to make it harder)
Squat Press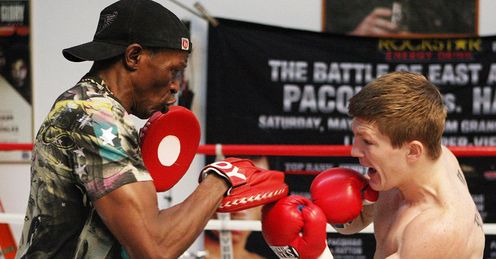 Pad Work
Skipping
Squat thrusts
Spotty Dogs
Kettlebell Swing
The Plank on a medicine ball
The pace was dictated by the runner again.  They did 10 lengths and then we all changed stations.
There is a reason we usually do these circuits for time, as opposed to repetitions.  Our group is a very mixed one.  We have people who are scarily fit playing right next to mere mortals.  And by spending only a certain amount of time at each station allows everyone to go at their own pace.
If you are scary fit, you might manage 100 repetitions in the time, while a mere mortal might only manage 50 reps…but everyone gets a bloody good workout!
And at the end of the day…thats all that matters 🙂