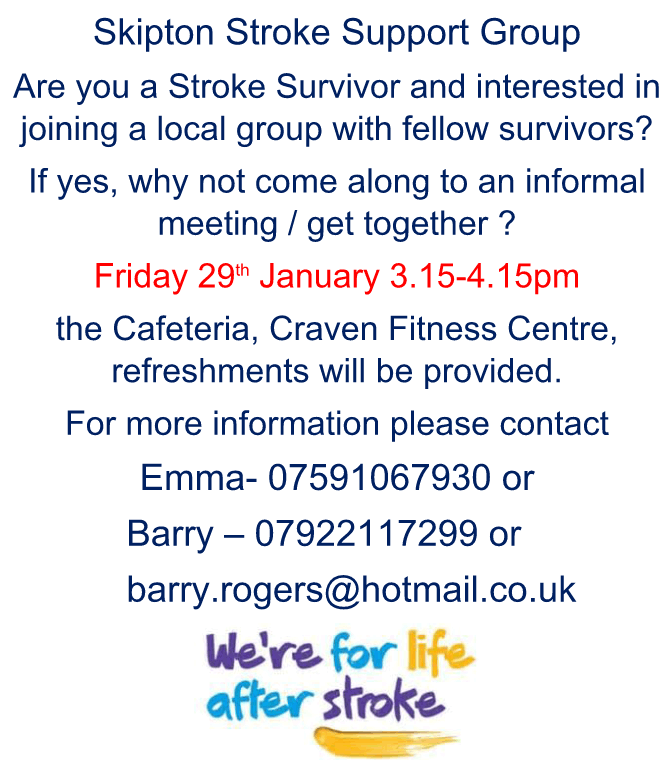 Skipton Stroke Support Group.
As you hopefully know, I have started taking a stroke rehab class on Friday afternoons at Craven Fitness Centre (click here for all the details).
Well, straight after it, there will be a Stroke Support Group for anyone and everyone to come along to. I'll be there to answer any questions you may have, but it is really a chance for stroke survivors to get together and give/recieve support. As always, please pass this on to everyone you know. Thank you!