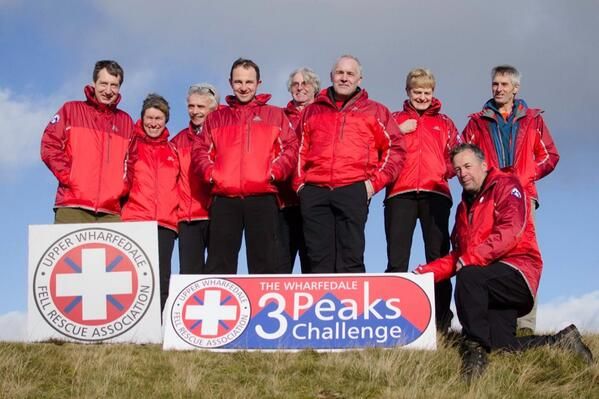 On Saturday June 28th a bunch of us are doing the Wharfedale 3 Peaks Challenge to raise money for The Upper Wharedale Fell Rescue Association. They are holding 3 versions of it on the day:
Three peaks Birks Fell, Buckden Pike, Great Whernside 35km (22 miles), 1446m (4744 ft) ascent
Two peaks Buckden Pike, Great Whernside 23km (13.5 miles), 823m (2700ft) ascent
Starbotton Circular Starbotton, Paradise walk 7.1 km (4.5 miles) with family activity to keep you busy.
We will be doing the full 3 peaks, with at least a couple of our group aiming to run the 22 miles (don't worry though, the rest of us are simply going to walk it). If you are interested, click on this link to download the entry form and all details. We need to register by May 23rd (less than 3 weeks!) so get it done now!
I'm doing mine right now!
Links:
3 Peaks Challenge webpage: http://uwfra.org.uk/node/533
Application form: http://uwfra.org.uk/sites/default/files/uwfra/file_store/public/Wharfedale%20Three%20Peaks%20Welcome%20Pack.pdf