OK, the title is a bit overboard, but i'm about to go on holiday and i thought i'd try to attract your attention.
So what is this amazing new product and where can i get it from, i hear you ask…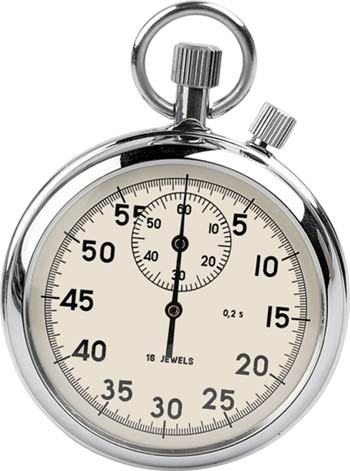 Stop Watch
…it's a stop watch.
I just read this post from Jonny and could not agree more!
The simple act of getting your hard work over and done with quicker than last time, is one of the most effective ways to improve your geneal strength and fitness.
Like Jonny says:
"notch up the intensity, spend less time in the gym, see your results accelerate."
Love it!
Update – 24/10/09
Just one day after writing this, I read this post here.
You know we are talking sense 🙂